Thought I'd put a link to the story of my previous car, The Bushman.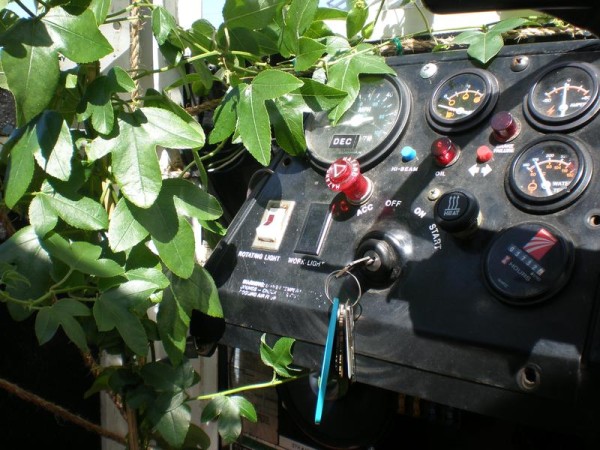 Just picked up my new Interceptor! Maxime and I took a train from San Francisco to Redding, CA to pick him up.
Its a total overbuilt and over modified beast, with diamond plating and rhino coating (what they put on pickup truck beds, looks like powder coating) for no other reason than, as it was explained to me, so if someone slams their door into it, their door will dent and the Interceptor will be fine. It looks pretty cool but isn't quite my style. Those big chrome mag wheels on the other hand…
Its a '99, was previously harassing parkers in San Francisco, and has only 17,000 miles on the odometer. Its pretty insane how much the previous owner restored everything, the engine looks brand new, has all new hoses and wires, and you could literally eat off the valve cover. There's all sorts of modifications to the brackets in the engine, new aluminum struts everywhere, I'll try to post some pictures if anyone's interested.
One thing he did that I love is beefed up the front forks and put wipers on them, which are new to me but apparently standard on motorcycles, they keep dust from going down the fork. And he added aux fans to cool the buried and suffocating engine.
As I type I'm in a hotel in Redding, CA, where Maxime and I just bought it. We took an Amtrak up here and will be driving it slowly back to San Francisco (about 250 miles) over the next few days, vehicle and police willing.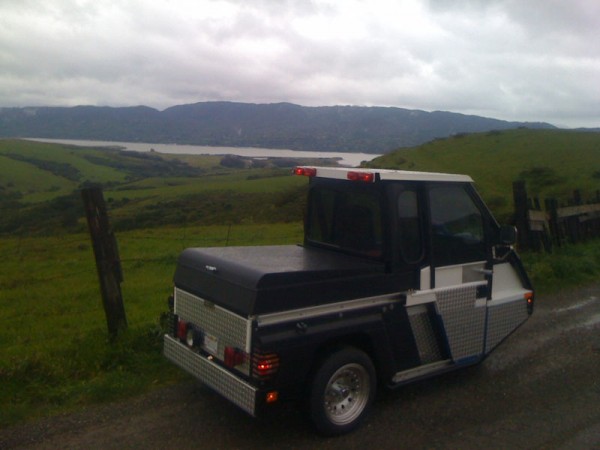 Read about days 2 and 3 after the jump.
Read the rest of this entry »
In: Roadtrips
(3) Comments